Welcome To Marijuana Companies

Marijuana Companies is a portfolio of Cannabis web sites dedicated to a variety of subjects including lifestyle, health, apparel, entertainment and more. Subscribe to any of our sites and receive regular updates on your favorite subjects or subscribe to Marijuana Companies and be subscribed to all of our sites.

Marijuana Outlaws Discount Card Club
Marijuana Outlaws is gearing up to be the first Discount card for the cannabis space. We're currently building up our membership and will soon have dispensaries and other locations available to our members to receive discounts and points for many products. There will be a point system where card users will be given point for every purchase to be used in our own Outlaws discount store. Upon legalization of Cannabis, the Marijuana Discount card will become a regular Visa or MasterCard, still receiving points and discounts for every purchase.
Click For Website…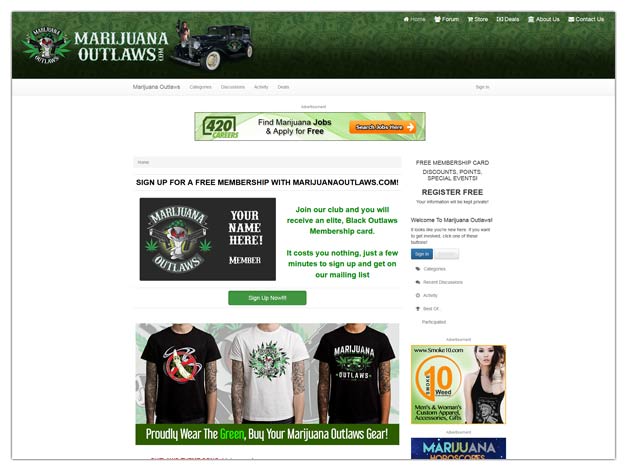 Nature Grown CBD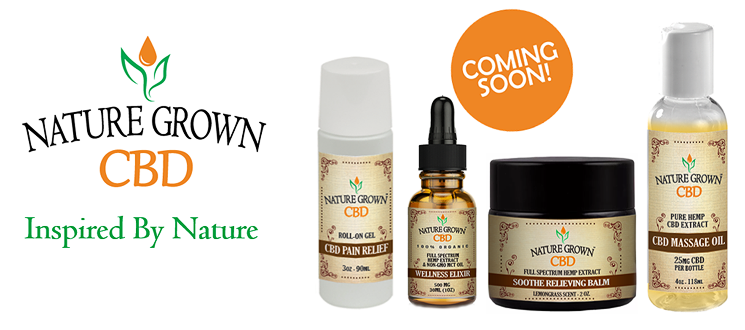 Organic CBD – Non GMO – 100% Natural Ingredients
Minimally processed, water soluble, full spectrum using ethanol extraction to preserve the trichomes, cannabinoids, terpenes and flavonoids.
Nature Grown CBD will be a brand for customers looking for a high quality CBD product not specific to any one group. Once produced, this line will have wellness products, skin care products, shampoos and pet products. Nature Grown will be prevalent in natural food stores, mass merchandisers, and pharmacies.  We expect that all three of our distributors will take this product on once we have it into production. This is an easy line to produce and to market anywhere CBD is sold.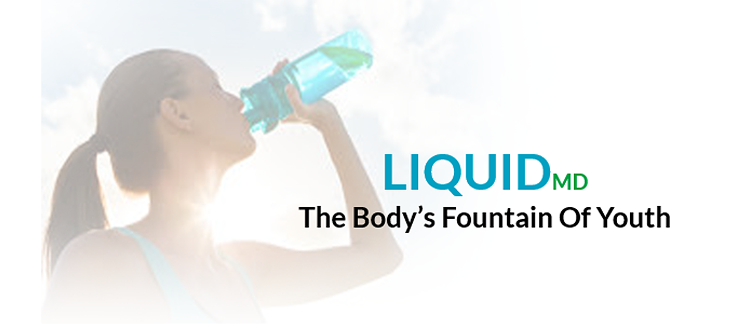 LiquidMD CBD infused water offers consumers a great tool for general health and hydration, in conjunction with nano-CBD technology and your daily dose of CBD!
LiquidMD Water is made using nanotechnology, in which tiny nano-sized CBD molecules are infused in approximately 9+ pH water. This production method ensures the highest bioavailability on the market and easy absorption into the body.
LiquidMD cbd water helps the consumer maintain homeostasis in the endocannabinoid system. The CBD infused into our water acts on CB1 and CB2 receptors to reduce pain and inflammation, decrease stress and anxiety and improve mood.
Ingesting CBD on a daily basis is a good way to achieve overall health and wellness.
Coming Soon…


BIOLOGICALLY ACTIVE
CBD INFUSED HYDROGEN WATER
Molecular hydrogen is especially important for athletes. It works to help the body to recover from intense physical activity. It's made for recovery and healing. Studies have shown that hydrogen water is effective in preventing muscle fatigue.
Molecular hydrogen water has also been known to give people a natural boost of energy.. Altogether, molecular hydrogen water is a good way to improve your overall athletic performance. It's perfect for athletes or anyone else who loves a good sweat session!
Molecular hydrogen is an important addition to your workout. It helps to improve your performance and makes your recovery much quicker. Adding hydrogen water to your fitness or athletic routine can be extremely beneficial to your activities.
Coming Soon…
MarijuanaDiscountCoupons.com
Blazing Singles

Similar to the original "Dating Game", singles will interview three potential dates and ask general questions before seeing the contestants behind a curtain. The one that impresses the interviewer the most before seeing them will be chosen as their date. Dates, prizes, lots of laughs, Blazing Singles plans to launch the first show shortly.
We're Currently Offering The Premium Domains For Sale
---
Cannabis Banking Domains
MarijuanaBankers.com
CannabisNationalBank.com
MarijuanaNationalBank.com
MarijuanaFederalCreditUnion.com
CannabisNationalCreditUnion.com
CannabisBankandTrust.com
CannabisBankingAssociation.com
MarijuanaBankingAssociation.com
---
Cannabis Stock Domains
MarijuanaStockReports.com
MarijuanaStockReport.com
MarijuanaStockMarket.com
420StockReport.com
420StockWire.com